Harrisburg Update
2020-21 Budget Reaction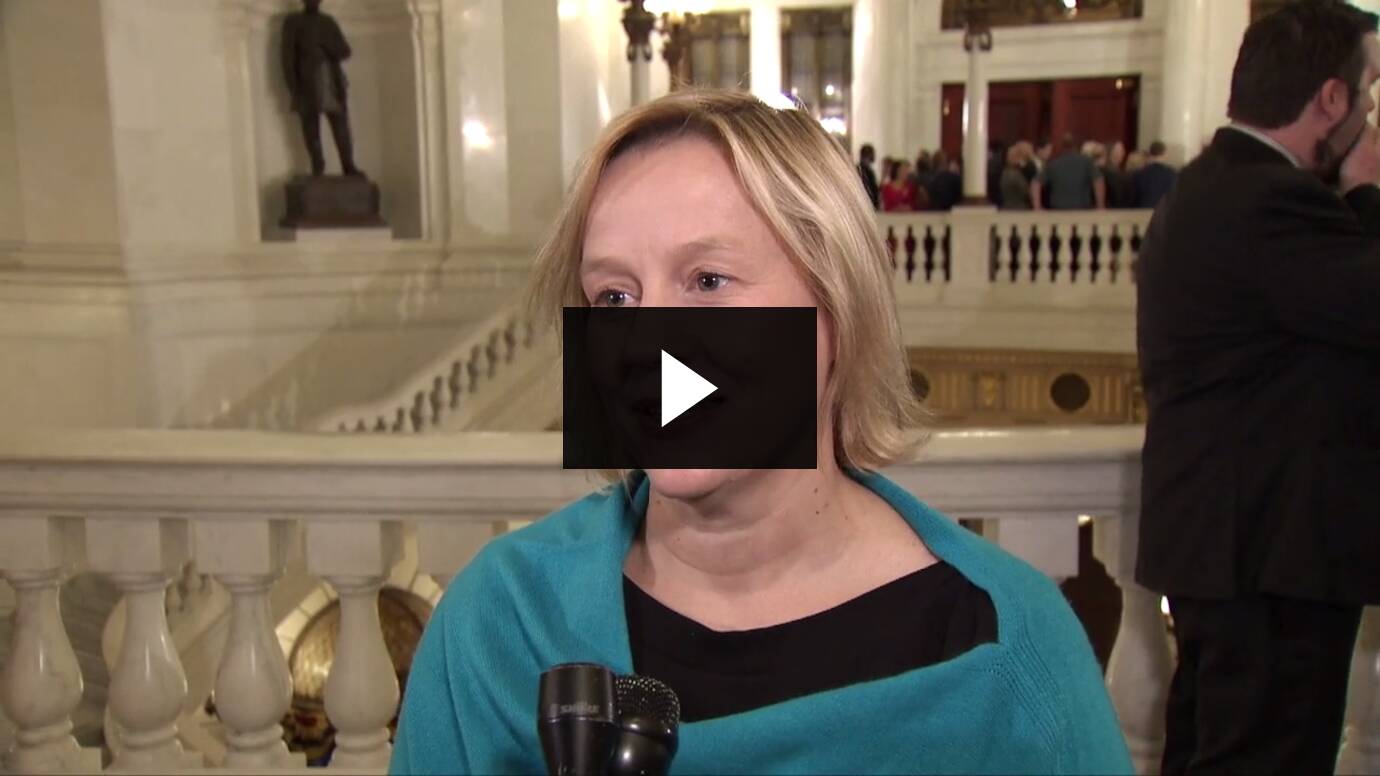 On Tuesday, February 4, Governor Tom Wolf announced his proposed 2020-2021 budget. I was glad to see that the Governor's address prioritized some of the issues I hear about most from my constituents – including investments in our DEP and environmental cleanup efforts, promoting a fair economy that works for all of us, and desperately needed charter schools reforms. As a member of the Appropriations Committee, I will be participating in a series of hearings about these proposals and how they might be implemented in the final budget.
Do you have thoughts on this year's budget? I'm always looking for feedback from my constituents. Don't hesitate to contact my office with your comments.
Family Care Act Hearing
Last week, the Labor and Industry Committee held a hearing on the Family Care Act, my legislation with Senator Dan Laughlin to establish paid family and medical leave in PA.
Advocates reminded us of the many instances in which Pennsylvania's families and economy would benefit from the Family Care Act. And while opponents raised questions and concerns, they focused on the notion that employers are best suited to decide if and when paid family leave is deserved. We know that only 17% of Pennsylvania's employees have access to such benefits and the private market has yet to fill this need. SB 580 offers a more robust, cost-effective and worker-friendly solution.
ACTION STEP: Reach out to your state reps to make sure they're supporting this bipartisan, bicameral bill today. And encourage your friends and family across the Commonwealth to do the same! #SB580 #HB1739 Find your legislator here.
Announcements
Coffee with Collett in Warrington
My second Coffee with Collett event is this Sunday, February 9th at the Warrington Starbucks (270 Easton Road). Stop by any time between 1:30pm and 3:00pm to chat about the state and local issues that matter most to you. Hope to see you there!
February Donation Drive
This month, my office is partnering with the Mattie N. Dixon Community Cupboard in Ambler to collect food items for our neighbors. Household costs can be high during the winter months, and families struggle to make ends meet. Please join us in collecting items from the cupboard's February wish list below. Donations can be dropped off at my district offices Monday through Friday between 9am and 4:30pm.
PFAS in Pennsylvania Panel
Delaware Valley University is a leader in agricultural and environmental science. I am honored they asked me to talk with their students about the state of PFAS contamination in Pennsylvania and what we can do to address it. My fellow panelists and I will give a broad overview and field student questions.
This panel is open to the public and is perfect for those of you who don't know much about the topic yet and want to learn the basics.
Stay Connected
Looking for assistance? Want to share your thoughts on legislation or community issues? Stop by our district office in North Wales or Warminster Monday through Friday between 9:00am and 4:30pm. You may also email us at senatorcollett@pasenate.com or call us at 215-368-1429 if we can be of service.
Stay up-to-date by 'liking' my Facebook page and following me on Twitter and Instagram.
Offices of State Senator Maria Collett
North Wales Office
Gwynedd Corporate Center
1180 Welsh Road | Suite 130
North Wales, PA 19454
Phone: 215-368-1429
Fax: 215-368-2374
Warminster Office
1410 W. Street Road
Suite A
Warminster, PA 18974
Phone: 215-674-1246
Fax: 215-674-1361
Harrisburg Office
183 Capitol Building
Senate Box 203012
Harrisburg, PA 17120-3012
Phone: 717-787-6599
Fax: 717-783-7328