A Look Back at 2019
My first year in office is coming to a close. It's my honor and privilege to serve the people of the 12th District and get to know local nonprofits, businesses, schools, municipal and county officials, and most importantly, you! Take a look at what we've accomplished so far.
In the District
Eastern Center for Arts and Technology
I joined Governor Tom Wolf at Eastern Center for Arts and Technology to learn more about their incredible career and technical education programs. We got to speak with students in the Veterinary Science, Construction Technology, Welding Technology, and Practical Nursing programs about what they're learning and their plans for the future. Thank you to the students, teachers, and staff at Eastern for having us!
ASI Drives
This month, I visited ASI Drives, a gear drive manufacturer in Montgomery Township that sets the standards for its industry worldwide. They engineer and manufacture gear drives used in medical scooters, automated floor cleaners, material handling, and more. I was really impressed by their newest product, FRED, an innovative, easy-to-use robot that moves products through warehouses along a magnetic strip.
I'm always excited to spotlight the incredible manufacturing companies in our district and meet their talented workers!
Warminster Grocery Outlet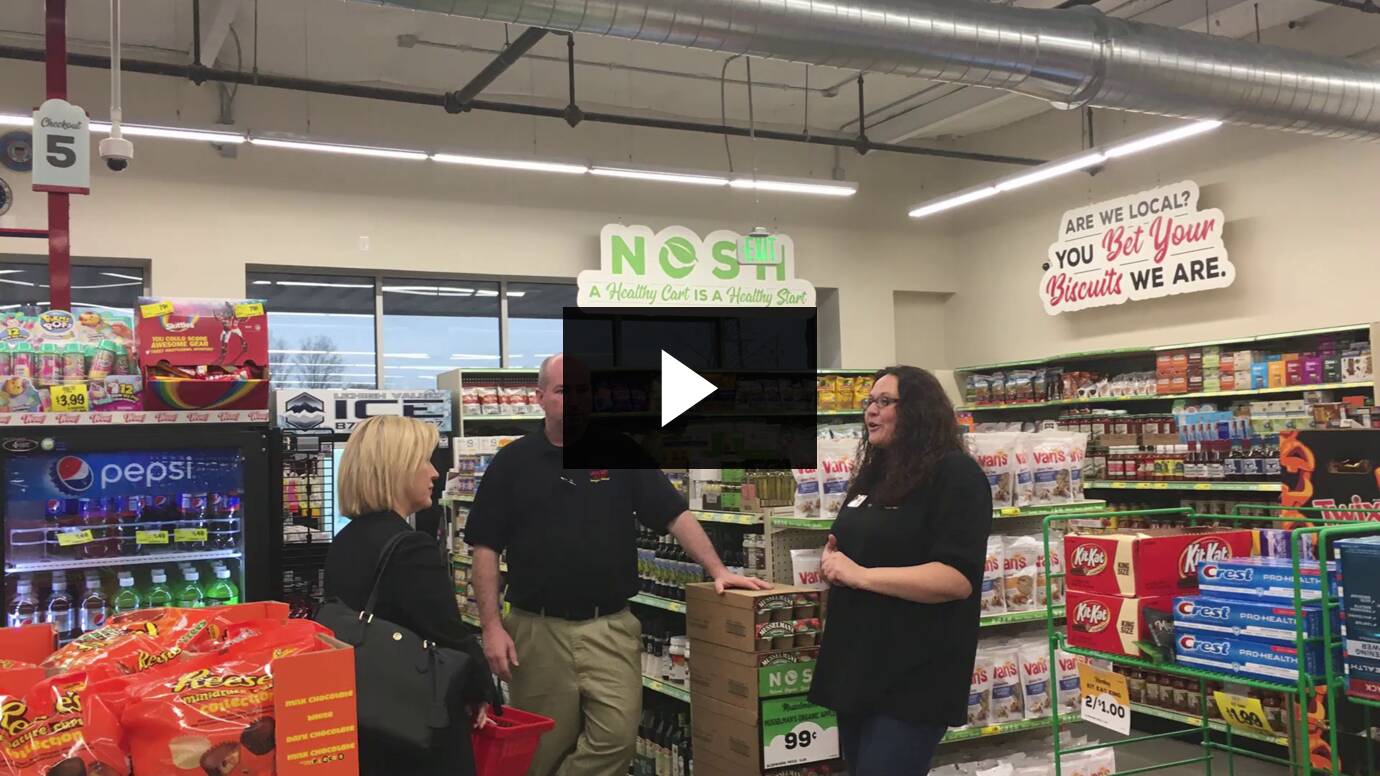 I love supporting locally owned and operated businesses! This week, I got a chance to visit with John and Jamie Niedrist, long-time Warminster residents and owners of the Warminster Grocery Outlet. They have a wide range of products, including many organic and allergy-friendly options, at remarkable prices. If you need some last minute gifts or ingredients for a holiday dinner, you should stop by. And every Wednesday, seniors (55+) get an extra 5% off their already discounted prices.
NowThis Featured #MenstrualEquity
In case you missed it: I was thrilled to have the PA Menstrual Equity Act featured on NowThis News! The bill has been formally introduced as Senate Bill 956, and I'm continuing to gather bipartisan support for this common sense legislation. Check out the video here.
Announcements and Upcoming Events
Holiday Lights Submission
The 12th District has some impressive light displays this winter, and I would love to feature some of them on my social media pages. Send me photos of your holiday display on Facebook or email them to Bailey.Landis@pasenate.com for a chance to be featured. Please include the name of your municipality in the message. The deadline to submit is Monday, December 23.
Donation Drive
Our winter donation drive is off to a great start – thank you to everyone who has already donated! We will be collecting new or like-new winter wear items and animal shelter necessities through Friday, January 2. You can drop items at our district offices Monday-Friday from 9am-4:30pm. See the flyer below for more information.
Holiday Office Hours
Our North Wales, Warminster, and Harrisburg offices will be closing at 1pm on December 24th and will be closed all day on December 25th.  The offices will also be closed on New Years Eve (Dec. 31) and New Years Day (Jan. 1). Happy holidays everyone!
Stay Connected
Looking for assistance? Want to share your thoughts on legislation or community issues? Stop by our district office in North Wales or Warminster Monday through Friday between 9:00am and 4:30pm. You may also email us at senatorcollett@pasenate.com or call us at 215-368-1429 if we can be of service.
Stay up-to-date by 'liking' my Facebook page and following me on Twitter and Instagram.
Offices of State Senator Maria Collett
North Wales Office
Gwynedd Corporate Center
1180 Welsh Road | Suite 130
North Wales, PA 19454
Phone: 215-368-1429
Fax: 215-368-2374
Warminster Office
1410 W. Street Road
Suite A
Warminster, PA 18974
Phone: 215-674-1246
Fax: 215-674-1361
Harrisburg Office
183 Capitol Building
Senate Box 203012
Harrisburg, PA 17120-3012
Phone: 717-787-6599
Fax: 717-783-7328